Skip to Content
Providing Professional Tree Removal Services Throughout Salt Lake City
At Amen Trees, we specialize in any size tree removal. Our professionals are highly trained and equipped with all the necessary gear to execute small to very large removals. Amen trees will safely and efficiently remove trees utilizing the latest techniques to ensure safety, quality, and a detailed clean-up. At Amen Trees, we execute projects with large equipment including our own crane, which allows us the flexibility of many options for our clients at a fair price. Crane work, 24-hour emergency services, natural disasters, or the average tree that has ran its cycle are ideal opportunities to do business with Amen Trees. The relationships we build through this process are geared toward excellent communication, proper site assessment, fluid scheduling, and project consummation. This leaves our clients with an understanding that Amen Trees has both parties in mind and we will continue to maintain this level of service throughout our relationship.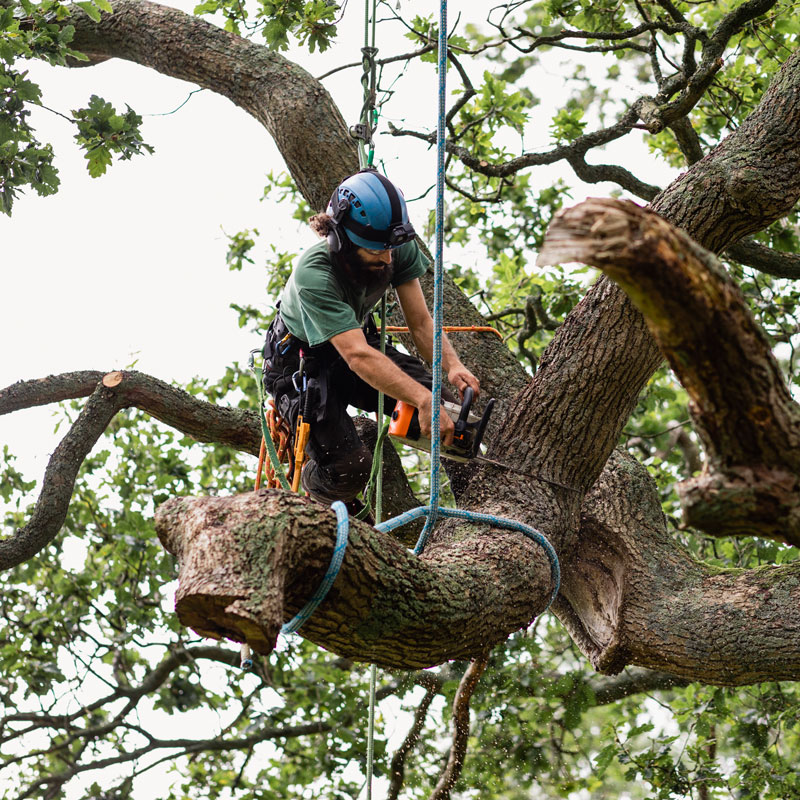 When Should You Remove a Tree?
However, there are specific criteria that you should consider in order to determine the best path forward. Our tree experts are always available to answer questions about your trees' health or safety. If your tree fits within any of the following categories, we recommend reaching out to our team for ease of mind and safe removal practices:
There are large, dead branches
All dead and damaged branches are on one side of the tree
The tree is leaning to one side
The interior trunk is more than one-third rotten or hollow
Sprouts or smaller branches are emerging from the base of the tree
The tree is located underneath power lines
More than one-half of the root system has been damaged
There is not enough space available for proper growth
Give Us a Call Today for a Free Tree Removal Estimate
There are many factors that may affect our decision to remove a tree. We are highly trained and experienced at handling even the most complicated tree removal jobs. Our team members stick to a professional, systematic approach and take every precaution to maintain a safe work environment. We are confident you will be satisfied with our services and would love to help you care for your trees. Give our team a call today to get started. We would be happy to answer your questions or help you set up a free evaluation.
Contact Amen Trees for a Free Estimate!