Skip to Content
Stump Grinding Services You Can Trust
If you have recently completed a tree removal job, you may be left with a sturdy tree stump where a damaged tree once stood. Figuring out where to go from here can be a difficult decision with many factors at play. With professional advice from our ISA-Certified Arborists, you can rest assured you're making the best move for your unique situation. We'll help you decide on a path forward and take care of the labor from start to finish. Our professionals are ready to tackle even the most daunting tree stump grinding or removal jobs. Give us a call today for a free estimate on our services.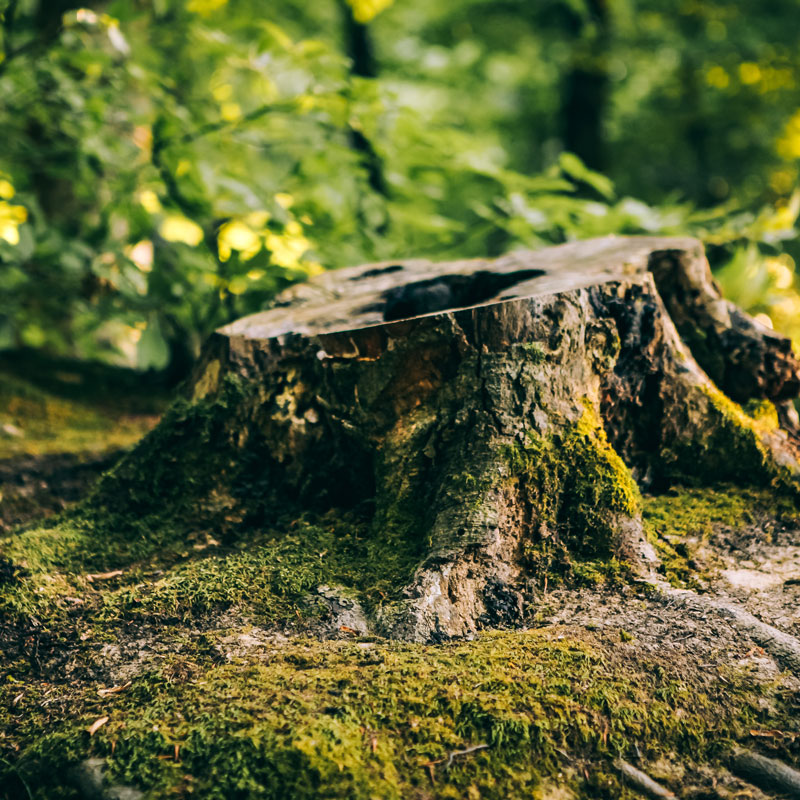 What Is Stump Grinding?
The stump grinding process involves using heavy machinery to remove a tree stump that is lodged in the ground. A stump grinder is equipped with a heavy-duty wheel blade lined with sharp teeth. This blade spins at high speeds at ground level in a similar fashion to a woodchipper. To grind the stump, we pass the machine back and forth over the stump until it levels out a few inches below the surface. Our professionals are highly trained in using this machine and will maintain a safe work site at all times.
We're Ready to Guide You Through the Stump Removal Process
If you are ready to remove unsightly tree stumps from your property without lifting a finger, we're ready to get started. Our professionals would be happy to discuss your options and determine the best path forward for your property. Give us a call today to schedule a site assessment and receive a free estimate.
Contact Amen Trees for a Free Estimate!