Skip to Content
Shrub Trimming Services in Salt Lake City, UT
Reliable Shrub Trimming
At Amen Trees, we provide Salt Lake City with the best tree care solutions around thanks to our dedication and expertise. Just like trees, shrubs need to be trimmed and taken care of in order to enhance your yard's curb appeal and enforce the health of your plants. That's why, in addition to our professional tree trimming and pruning services, we offer shrub trimming removal for a comprehensive experience that reinforces the health and appeal of your property. Our trained tree contractors are highly experienced in completing shrub trimming services and we take the proper precautions before starting the job to cater to your unique needs and ensure a successful result.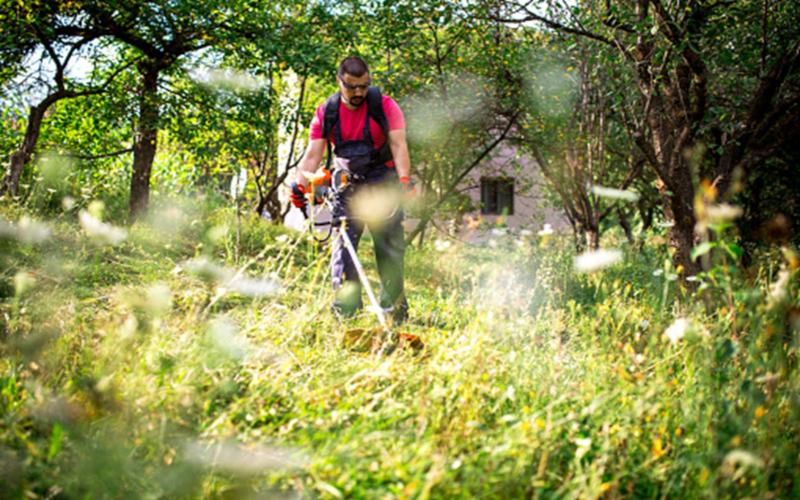 Preventative Care & Maintenance
Our professional shrub trimming services don't only achieve a picture-perfect garden, but they also improve the health of your shrubs at the same time. By implementing a regular trimming and pruning schedule, you can successfully prevent pests and diseases from causing irreversible damage. Likewise, removing overgrown foliage makes for a safer environment for your family.
Shrub Pruning in Utah
Shrub trimming and pruning might seem like a direct and simple task at first thought. However, there's a calculated science behind the job if you want to guarantee a successful outcome that results in good looking and healthy, disease-free shrubs.
To start, how you prune your shrub into shape depends largely on what type of plant it is. For example, does it have flowers or not? If so, when does it flower? Do you know if it flowers according to the current year or last year's growth? If you're not 100% certain of these answers, you could be unknowingly cutting off a flowering shrub which then results in a plant that seemingly (and mistakenly) never flowers.
Along with flowering, measuring just how big or small you'd like your shrub to be is essential before you get to the actual process. The different types of pruning include:
Renewal Pruning: This pruning removes a third of your shrub's growth.
Formal Pruning: This type of pruning forms a manicured shape that your shrub wouldn't achieve naturally.
Natural Pruning: In natural pruning, you'll get all the benefits of pruning while maintaining the natural shape of the shrub.
Here at Amen Trees, we will help you determine exactly which type of pruning is best suited for you during our onsite assessment.
Schedule a Shrub Trimming Service Today
Amen Trees has been proudly serving Salt Lake City, UT and the surrounding areas with superior tree and shrub services since 2011. Starting out as a small company that stacked loads onto a truck, we now have grown into an experienced business with a 41' crane and we boast an excellent local reputation thanks to our passion to complete each project seamlessly. If you need shrub trimming services in the Salt Lake City area, don't hesitate to give our team a call! Reach out to us today for a free estimate on your job or to learn more about our unrivaled tree care solutions.
Contact Amen Trees for a Free Estimate!