Skip to Content
Professional Crane Services in Salt Lake City
We are proud to further our ability to provide high-quality tree care with our 41 ft. National Crane. Our team members are highly trained and knowledgeable in crane operations. We're ready to get to work and help you achieve your dreams. No matter the size of your tree or property, Amen Trees can get the job done to your satisfaction. Anyone in Salt Lake City looking for reliable, efficient crane services should give our team members a call today. We would be happy to answer any questions you may have about our crane operations.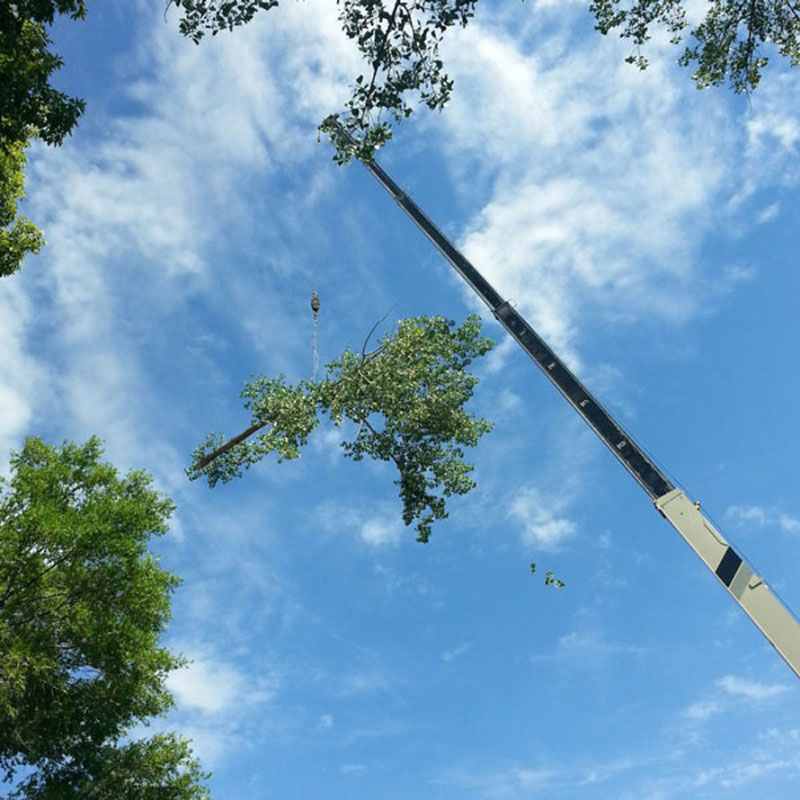 How Do Cranes Benefit Our Tree Care Services?
By utilizing cranes as a central part of our landscaping services, we can achieve a wide range of benefits. This specialized equipment allows us to provide solutions for all of your landscaping tasks, no matter how complex. We can accomplish the following with our heavy-duty cranes:
Complete tree removal smoothly and efficiently
Carry heavy tree limbs and branches
Care for trees located in hard-to-reach spaces
Maintain a safe work environment for our contractors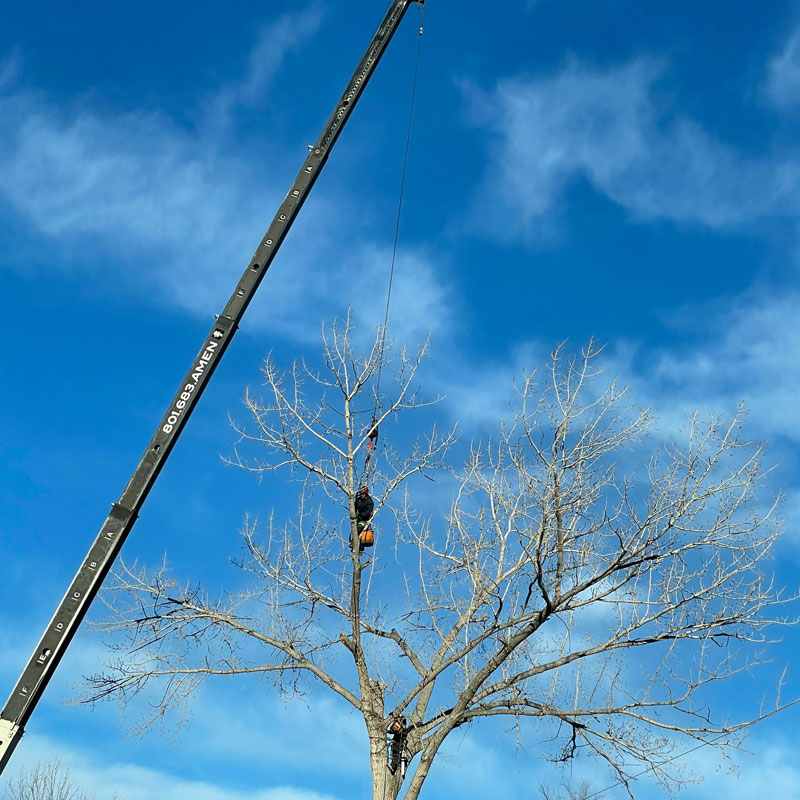 Achieve Your Professional Goals With Our Crane Rentals
In addition to making our tree care services safer and more efficient, we are excited to offer crane benefits directly to our customers. If you are in need of a crane for a personal project or for professional use, we have the solution you've been looking for. We offer crane rentals for construction, HVAC, outdoor sign installation, and more.
Get in Touch With Our Tree Experts Today
Our highly trained professionals are ready to provide high-quality solutions for your tree care and other outdoor needs. If you are interested in utilizing any of our professional crane services, give us a call today. Our team would be happy to discuss your unique situation and help you find the best path forward.
Contact Amen Trees for a Free Estimate!